Vibe Check by The Vida Agency is an out-of-the-box employee engagement service designed to help you make quick, informed business decisions in today's rapidly changing landscape.
Find out where your team and industry stand
Adapt to change quickly and efficiently
---
Make Vibe Check your tool for mastering the art of employee input and organization adaptation.
Rapid deployment – get results fast!
Gain market landscape insights.
Fully customizable for size, industry, & budget.
Pivoting is here to stay, so how do you help your team prepare for and adapt to emerging needs, opportunities, and challenges?
I had many ah-ha moments when reviewing the Vibe Check data which prompted a host of ideas about what we can change to create a more connected culture. Vibe Check has helped our team feel empowered and will be integral in helping us make adjustments to everything from remote work structure, pandemic safety measures, employee onboarding and training, and ways to foster a healthy work-life balance for our team.
Jose Chi, ECOSS Program Director
Robust qualitative and quantitative analysis
---
When your team wants to work in-person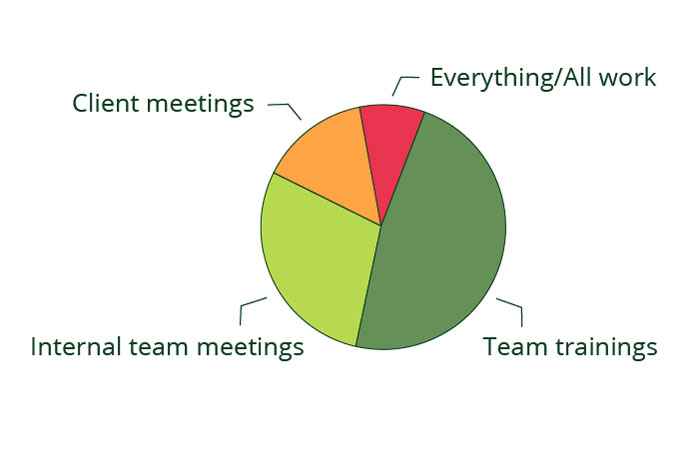 How your team feels about working remotely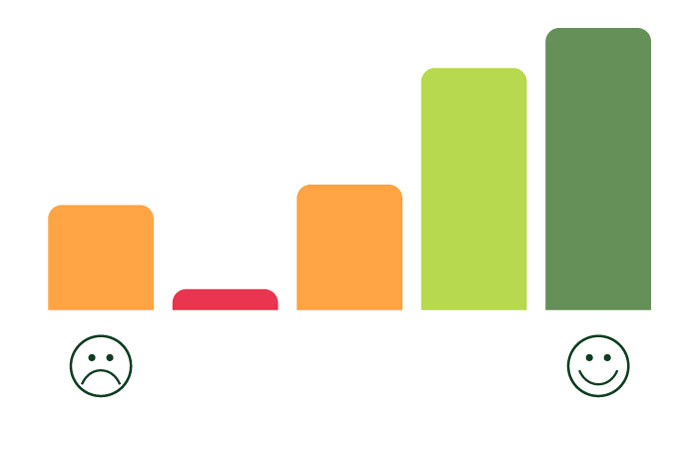 What your team had the most questions about on their first day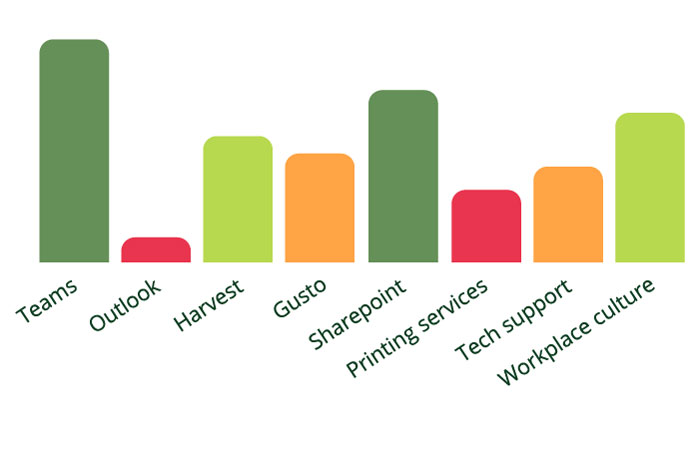 "63% of respondents valued working from home two or three days per week as much as a raise."
– New York Times
2021
"The 'great comeback' is now underway with 87% of American workers surveyed looking forward to returning to the office in 2022."
– OnePoll survey
2021
Help your people do their
best

work

The days of top-down decision-making are behind us. Research shows that when employee ideas and concerns are taken into account, organizations perform better.
Top-Down Design
vs.
Team Input
Starter

Great for start-ups and non-profits

Premium

For larger organizations who seek customization
Kick-off Meeting
✓
✓
Digital Employee Engagement Tool
✓
✓
Dedicated Support Staff
✓
✓
Data Capture & Analysis
✓
✓
Findings & Market Research Report
✓
✓
Fully customized tool based on your company's needs and KPI's

X

✓
Access to Vibe Check dashboard for real-time results

X

✓
Full Qualitative Analysis

X

✓
Number of Employees
25
26 & over
$5,750
Contact for pricing
If you are having trouble viewing the above form, you can visit this page to contact us.